Be it via student exchange program or via academic scholarships, students from all over the world are eager to study in foreign colleges and universities. In fact, teachers too are applying for jobs in academic institutions in other countries for better opportunities. 
Every university has different course curriculum and approach that comes across as a challenge during translation of academics.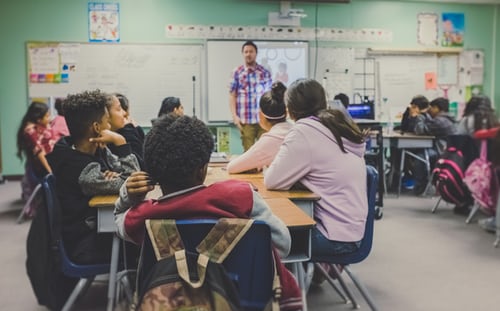 Therefore, both students and teachers are very much in need of academic translation services. Be it translating the thesis papers, lecture notes or academic question papers, one needs to avail the most accurate and best translation services. However, academic translation is not so easy, especially, if it concerns languages which are spoken less like Kurdish, Latin, various dialects of Spanish and so on. 
Hence, we have shed light on some of the major challenges that academic translators face in order to give you an idea about how difficult the job is and why there is so much room for errors.

1. Subject matter and terminologies
The first challenge that academic translators face is regarding the subject matter and the terminologies mentioned there. First of all, when the subject matter is new and has no reference, it becomes problematic to understand the exact meaning. 
As a result, translators find it quite difficult to understand the concept of the academic papers and their purpose. On the other hand, terminologies present in the documents also pose a challenge since it can become quite difficult to translate the terminologies without having any official reference. In addition, with translating the terminologies, their pronunciation also changes which is a big problem for translators. 
2. Accuracy and flawlessness
When it comes to academic translations, it is very essential for the translators to ensure 100% accuracy and flawless end results. That's the reason behind the scarcity of experienced and reliable academic translators. 
Every document needs to have perfection, with the subject matter being translated without any error. Hence, bringing accuracy in the academic translations has become one of the biggest challenges for the professionals. 
3. Variations of academic translation
There are several parts of academic translation. Starting from journal translation to academic book translation, not many professionals are experts in carrying out every type of academic translation work.
As it is quite challenging and difficult, you wouldn't find a single person having knowledge about different kinds of translations in the academic field.
How to find the best academic translation company?
Never hire an individual translator, instead, always hire a professional translation firm.
References of colleagues, relatives and friends
Look for ATA certified translators.
Check if the translation company is ready to sign an NDA.
Read through the reviews and ratings.

Conclusion
Even though we have briefed the three main challenges faced by academic translators, one of the major problems they have to deal with every day is the complexity level of the languages and the involved dynamics in it. That's why you need to ensure that the professional translation services you are choosing for academic translation has the skills you require.